Jonathan M. Frost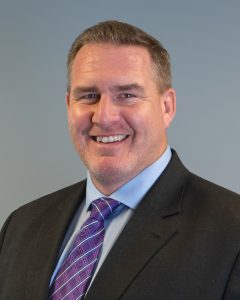 Jonathan M. Frost
Executive Director/CEO
Jonathan M. Frost (UMSL '99) currently serves as the Executive Director for Sigma Pi Fraternity. In this role, he oversees the day-to-day operations of both Sigma Pi Fraternity and the Sigma Pi Educational Foundation.
Prior to joining Sigma Pi Fraternity, ED Frost served as the Director of Alumni Relations for Vanderbilt University Owen Graduate School of Management. In this role Jonathan was responsible for working with the Vanderbilt Owen Alumni Board on strategies to grow and sustain alumni connectivity to Owen. Jonathan utilized a wide arrange of strategies to grow and increase the diversity and philanthropic giving of the board, while also helping to increase opportunities to keep alumni involved and engaged. In addition, he was responsible for overseeing the efforts to transition Owen's Alumni Weekend from the spring to the fall.
Prior to joining Vanderbilt, Jonathan was the Assistant Vice President for Development for Fisk University. In this role he helped supervise and lead a team that successfully raised over $8 million in two years, increased the number of new donors by 82% over the previous three years, and saw a 37% increase in recovered donors. Due to his leadership he earned recognition as a finalist in the Nashville Emerging Leaders Award from the Nashville Area Chamber of Commerce and YP Nashville.
Prior to joining Fisk University he spent eight and a half years as the Assistant Executive Director of Sigma Pi Fraternity, and the Chief Operations Officer for the Sigma Pi Educational Foundation. He received his BS in Special Education from the University of Missouri-St. Louis, and his MBA from Middle Tennessee State University.