Jacob Camilleri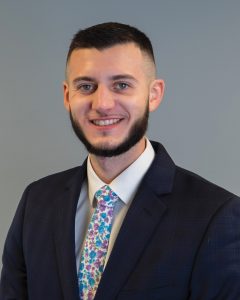 Jacob Camilleri
Assistant Director of Volunteer Education
Jacob Camilleri (Saginaw Valley State '14) serves as Assistant Director of Volunteer Education red dead redemption herunterladen. In this role, Camilleri develops and implements the educational programs and leadership initiatives for volunteers of Sigma Pi.
Prior to his role as the Assistant Director of Volunteer Education, Camilleri served the Executive Office for one year as the Chapter Management Associate for Tier IV chapters fortnite op apple. Camilleri successfully supported the needs of chapters, colonies, and alumni clubs.
Camilleri is a first-generation college student who graduated from Saginaw Valley State University with a degree in exercise science in which he hopes to one day pursue a master's degree in sports administration to become an athletic director mp3 player musik herunterladen kostenlos. Camilleri served Theta-Beta Chapter at Saginaw Valley State as Vice President for two years and Recruitment Chair for one year while also being on Athletics Chair and Public Relations Chair gratis noten downloaden.
In his time at SVSU he helped his Chapter win Student Organization of the Year, win Greek Week, win Homecoming three years in a row, helped his Chapter receive a Top 25 Grand Chapter award, and helped organize a 5k that won Theta-Beta a national award mms download sony xperia. He has recruited over 40+ men to join his Chapter and pursue their quest for excellence.