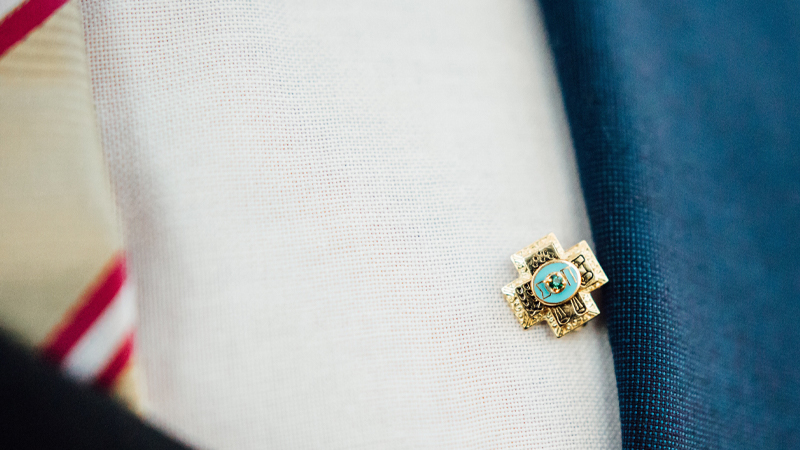 If you know a volunteer or undergraduate who should be recognized in the Quarterly, fill out this simple form. The volunteer recognition is not limited to Chapter Advisors and Province Archons, and the undergraduate recognition is not limited to Sages.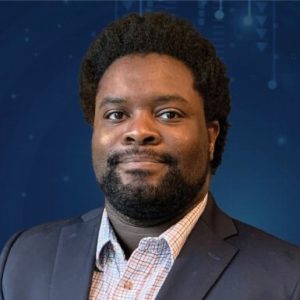 Volunteer of the Quarter
South Atlantic Province Archon
James Foster (Southern Polytechnic State '13)
Like most of our members, James Foster's (Southern Polytechnic State '13) journey with Sigma Pi started as an undergraduate. He describes his experience with the Fraternity as phenomenal, stating that Sigma Pi provided him with opportunities to develop his leadership skills and character from the outset. According to Foster, the Fraternity's network of lifelong friendships helped him make career moves that have benefited him and others over the years.
In his professional career, James plays a vital role as a Sales Engineer at Motion Ai, which is a supplier of automation products and solutions. In his role, he acts as a liaison between the company's automation resources and the requirements of clients. James utilizes his expertise to assess the feasibility of solutions and identify potential limitations. He collaborates with other departments, such as engineering, product management, and maintenance, to ensure that the solutions align with the company's overall strategy and help them achieve their goals. Overall, James finds his work rewarding as he helps clients understand the resources that Motion Ai has to offer and how they can help them achieve their specific needs.
Foster cites his success as what motivates him to volunteer for the Fraternity. He believes that Sigma Pi played a significant role in his success, and he feels a strong desire to give back to the organization that helped him achieve it. He also stresses the importance of brotherhood and having true friends who genuinely care about each other's interests and success.
"I have real friends around me that have my back and call me out in a moment's notice if im doing something wrong, but also go out their way to help make sure I stay on the life path I set, even through rough patches of life," said Foster. " These people have gone above and beyond to help hold me accountable and encourage me to be the best version of myself I can be and I wouldn't know a single one of them, had it not been for our Fraternity."
Foster continued, "[O]ur brothers are truly some of the best people that I've met and have had a profound impact on me. I want to help others benefit from the spirit of fraternalism and help them become the best versions of themselves just like the brothers that have done so for me."
As the South Atlantic Province Archon, Foster's role is to work with undergraduate and alumni chapters to address their unique challenges. He finds this aspect of his role to be the most rewarding, particularly given the unprecedented changes that have taken place due to the pandemic. Foster aims to ensure that each chapter in the Southern Atlantic Province exceeds the standards set by their institutions and Sigma Pi and that they have functional alumni advisory boards and alumni clubs.
Foster's goals for the Southern Atlantic Province are ambitious. He wants to see all the chapters exceed expectations and interact with each other more, beyond just national events. He also wants every chapter to have a functioning alumni advisory board and alumni club, and he hopes to expand the Fraternity's presence to more schools in the South.
As Foster said, "It would be great to get a Sigma Pi presence in more schools down in the South. This would give us a great opportunity to show the schools what we are all about and give alumni in various areas more opportunities to get out and hopefully interact with brothers. It also would make Saturdays in the fall fun seeing the chapters and alumni clubs from regional schools tailgating with one another."
Despite challenges faced by the Southern Atlantic Province over the past year, Foster is proud of what they have accomplished. The province added a new colony at Kennesaw State, and several chapters had the highest recruitment numbers, including Ole Miss and UGA. Additionally, there has been an increase in alumni involvement in the province.
In conclusion, James Foster's dedication to Sigma Pi and his role as the South Atlantic Province Archon is admirable. He believes in the importance of brotherhood, and his goals for the Southern Atlantic Province demonstrate his commitment to ensuring that every chapter is the best version of itself. His story is a testament to the impact that fraternity brotherhood can have on one's personal and professional success.
---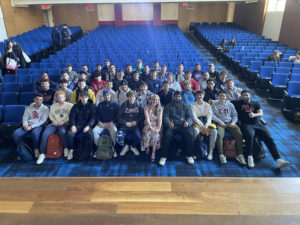 Undergraduates of the Quarter
Iota-Tau Chapter
St. John's
Iota-Tau Chapter at St. John's has taken up the cause of promoting mental health awareness throughout their community during the 2022-2023 school year. The Chapter has made it a priority to create more inclusive spaces and raise awareness of mental health issues.
During the fall semester, the brothers marked Mental Health Awareness Day by encouraging strangers to write notes of kindness that would be distributed to other random strangers later that day. This was just the beginning of the Chapter's efforts to promote mental health awareness.
On March 20, 2023, Iota-Tau Chapter hosted Dr. Lauren Cook of CAMPUSPEAK to lead a discussion with nearly 150 members of the St. John's community on the importance of mental health and how to implement mental health care into our lives. Dr. Cook is a clinical psychologist, speaker, and author who travels the country enlightening students and organizations on becoming mentally healthy and creating more inclusive spaces. She holds a Doctorate in Clinical Psychology from Pepperdine University.
Dr. Cook conducted her course, "Name Your Story: How to Talk Openly About Mental Health" at St. John's. She provided the community with an open and inclusive space to discuss and learn about our mental health, reminding students that they are never alone in their struggles. She offered valuable insight on how to navigate the difficult road that life at a college or university entails. 
The discussion was divided into three parts: Name It, Face It, and Embrace It. Dr. Cook provided knowledge on how to recognize symptoms of poor mental health, and how to incorporate self-care and wellness into our lives each and every day.
Students were able to take away several key things from this event. For example, Dr. Cook provided a step-by-step solution on how to get help when you or someone you know is suffering from a mental health condition. The presentation gave easy and efficient ways to help a brother or a friend who is battling mental health, especially as a college student. 
"Since the start of the Spring 2023 Semester, Iota-Tau has been committed to spreading and raising awareness on mental health," said current Chapter Sage Gunnar Mills ('22). "As college students juggling the aspects of education, social life, sleep, and extracurriculars, life can be overwhelming. We may feel as if the world is caving in and that we are all alone to deal with our emotions. However, Iota-Tau wanted to make all people aware not only on our campus, but across the country, that they are not alone and we stand with them."
Mills continued, "By having Dr. Lauren Cook speak to our campus community about the challenges surrounding mental health, we believe that we inspired people to seek help if needed, to prioritize their wellness, and to look for the warning signs of someone struggling to manage their mental health. We look forward to our upcoming Lift-A-Thon, which will further raise awareness and money for the Mental Health Association of Suffolk County, St. John's University Center for Psychological Services, and Sigma Pi University's Bonds of Brotherhood program."
Reflecting back on the presentation, one message that the Chapter wanted to share was this: When individuals are struggling, they are not alone. Too many people suffer in silence every day, and together, society can break the stigma surrounding mental health.
Sigma Pi and Iota-Tau Chapter will continue to work towards breaking the stigma surrounding mental health. We strongly encourage other organizations and universities to consider hosting mental health events or opening up a discussion within their communities. One conversation can save a life.
For more insight into the outreach that Iota-Tau Chapter is doing on their campus, check out our "Service and Philanthropy in Your Community" presentation from the spring 2023 Quarterly Seminar featuring past Iota-Tau Chapter Sage Greg Auteri (St. John's '20).