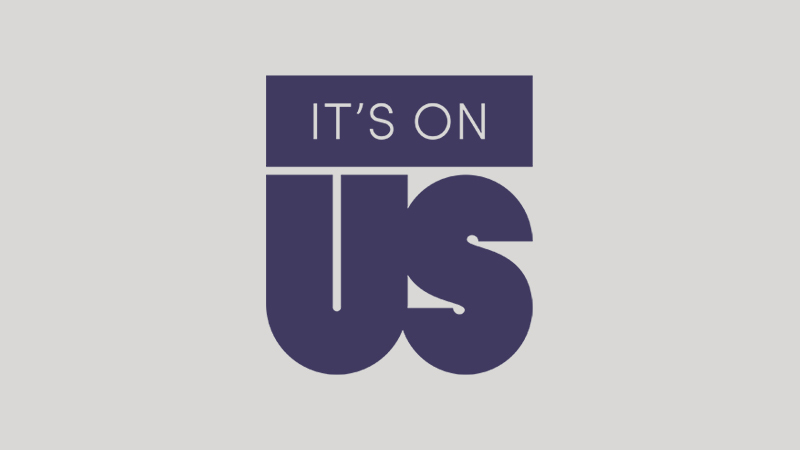 April is Sexual Assault Awareness Month and each week we will walk through the different sections of the It's On Us campaign. It's On Us's mission is to build the movement to combat sexual assault by engaging young men and changing campus culture.
Sexual Assault Awareness
Sexual Assault Awareness Is… Programs, trainings, or events that provide awareness on the meaning of consent, the prevalence of, and policies related to campus sexual assault.
Sexual assault does not discriminate; it can happen to any person, at any time. Therefore, it is important to work with your community to spread awareness of these crimes and to ensure that all students, faculty, staff, and the surrounding community understand the prevalence of sexual violence. 
This section provides basic background on the prevalence of campus sexual assault as well as policies pertaining to what campuses should be doing to combat sexual violence. You will find information on where to find resources on the importance of conducting a campus climate survey and other ways to influence positive change at your school. 
As students and their communities become more aware of their campus culture— including who sexual violence affects the most and how to stop it – we will succeed in making colleges and universities environments where all students can safely pursue their education. 
What to Know & Where to Go 
It is important to be aware of your rights as a student and the policies that exist to protect those rights:
It is important to understand your community as you create policy and programming on campus. Here are some resources on the importance of inclusive programming for sexual assault awareness on campus and ways to implement:
Read the Campus Climate Survey Validation Study Fact Sheet or Full Report to learn why it is helpful for your college or university to have a campus climate survey
As you create and advocate for change, here is a resource that may help explain to your school why it is important to always include marginalized communities in the conversation.
For more information on It's On Us and additional resources, please visit here.