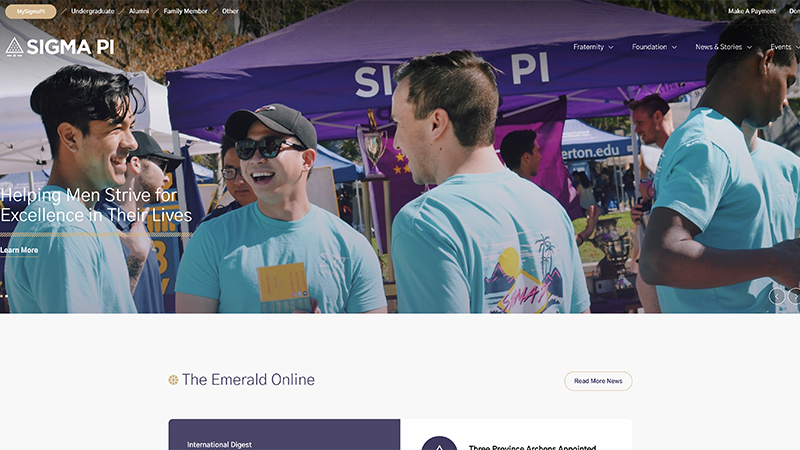 Whether you're looking to read The Emerald Online or learn more about the Educational Foundation it is as simple as heading over to sigmapi.org. The Executive Office of Sigma Pi is proud to announce the launch of our new website. In early September, sigmapi.org officially switched over to the new site that includes a one stop shop for all the needs of undergraduates, alumni, and family. 
Through the assistance of Stream9 digital design team, the Executive Office was able to create one public site that encompasses all the resources important to Sigma Pi Fraternity. The new site not only allows for a more intuitive user interface by separating by user-type: undergraduate, alumni, family member, or other; but is categorized by topic: fraternity, foundation, news and stories, and events. These clearly defined menus will allow users to navigate at ease and find what they are looking for promptly. 
Aside from the improved navigation and visual appeal, the new site will continue to grow as a living entity for our members with fresh content and outlets readily available, such as mysigmapi.org, direct links to all social platforms, donation portals, and more. With improved accessibility, the site will highlight our memberships in a more engaging light. 
Check out sigmapi.org for yourself. This website caters to all brothers and family alike.