Sigma Pi Fraternity, International is proud to announce multiple changes to the staff of the Executive Office. Michael Davis (Iota-Kappa, UCF '13) has been promoted to Chapter Growth Specialist, Kevin Pons (Eta-Omega, Johnson & Wales '06) has been promoted to Assistant Executive Director of the Undergraduate Experience, and Jason Walker (Alpha-Phi, Georgia '96) has been promoted to Associate Executive Director.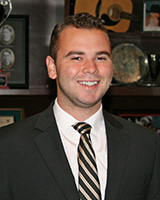 In his new role as Chapter Growth Specialist, Davis will be responsible for supporting the mission of the Fraternity through assisting both the Chapter Services and Expansion Departments.  This will be accomplished by working directly with existing chapters and new colonies in the areas including but not limited to recruitment training, leadership development, performance coaching, and chapter programming.  For the past two years, Davis has worked as an Expansion Consultant where he was instrumental in establishing Beta-Kappa Colony at Arizona State University, the largest colonization in Sigma Pi history.  Davis will report directly to the Assistant Executive Director of the Undergraduate Experience.
As Assistant Executive Director of the Undergraduate Experience, Pons will develop, implement, assess and manage all initiatives for undergraduate members aligning with the mission and goals of Sigma Pi.  This encompasses, but is not limited to, all functions of chapter/colony development (Chapter Services and Expansion), educational programming, leadership development, conferences, international chapter accreditation, and staff professional development.  Pons has worked as a Regional Director since the development of the program in 2013, and has served as the Director of Education & Leadership since September 2014.  In this role, Pons will report directly to the Associate Executive Director.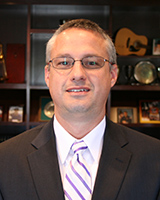 As Associate Executive Director, Walker will continue to oversee all Executive Office operations under Executive Director Michael Ayalon (Epsilon-Omicron, Buffalo '97).  Additionally, Walker will provide administrative support in the following areas: planning, research, communications, administration, personnel, alumni services, conduct, and record keeping of all business, financial, and membership records.
Sigma Pi Fraternity was founded in 1897 at Vincennes University, in Vincennes, Ind. Our Executive Office is located in Lebanon, Tenn. The Fraternity is one of the top men's collegiate organizations in North America, with more than 120 active chapters and colonies in the United States and Canada. With over 101,000 alumni and 5,100 undergraduates, our men strive for excellence by living our core values to promote fellowship, develop character and leadership, advance heightened moral awareness, enable academic achievement, and inspire service. Sigma Pi is the only Greek-letter organization with an international service program, The ACE Project, specifically designed to give back to our host institutions.