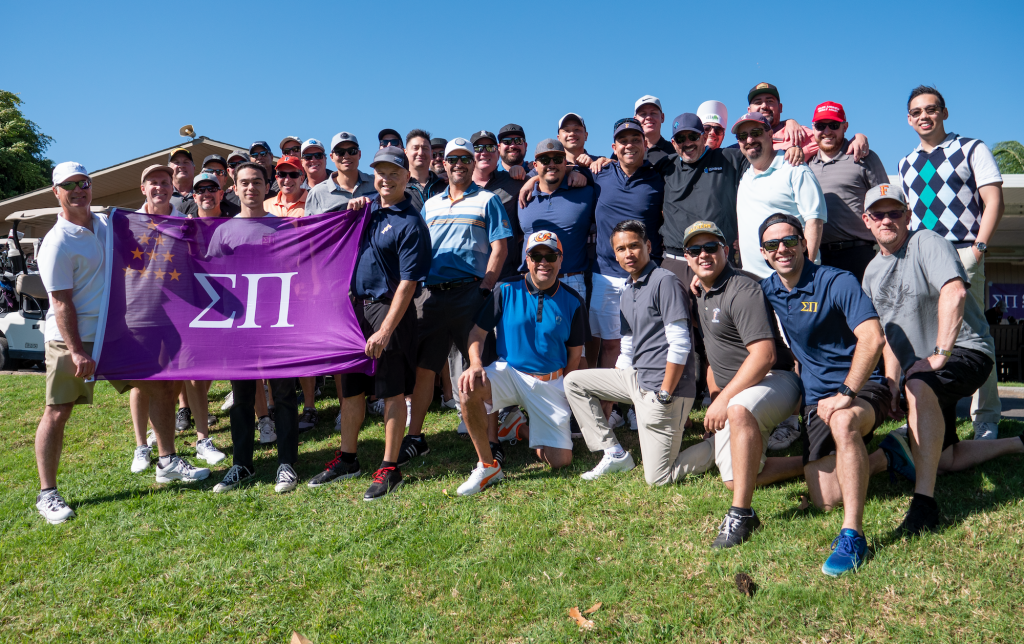 Whether you've graduated from college and breaking into the professional world, relocated to a new city, or just looking to meet some brothers, joining an Alumni Association is for you! But where do you even start? How do you find a group? What if there is no Alumni Association in your area? We are here to answer all your questions and more! 
What is an Alumni Association?
As an extension of Sigma Pi Fraternity, Alumni Associations are groups of alumni and friends connected to the Fraternity and each other through leadership, programming, communication, and membership. Sigma Pi Alumni Associations have an exciting mix of social, cultural, athletic, recreational, and academic-related activities. These groups exist to promote the brotherhood by providing an outlet for casual alumni interaction. Some of the goals of an association may be to:
Coordinate local alumni activities and events
Promote membership in the association
Assist local chapters through scholarship opportunities
Provide career networking opportunities for local alumni
How do you join an Alumni Association? 
Sigma Pi Alumni Associations are generally established in two formats:
An Area Based Alumni Association is made up of alumni from a variety of chapters who share a common area of residence.
Chapter Based Associations 
A Chapter Based Alumni Association is made up of alumni from one particular chapter, regardless of geography.
Find out what associations Sigma Pi has and the contact information here. You can join an Alumni Association by getting in contact with the president of that association. 
What if there is no Alumni Association in your area? 
If there are no Alumni Associations in your area, you can always start one! Organizing an Alumni Association can be a rewarding experience. It is a great way to keep area alumni connected with the Fraternity, to promote the activities of multiple local chapters and the Sigma Pi/Educational Foundation, and to professionally and socially network with brothers. Initiative, commitment, and a strong area alumni base are keys for starting an Area Based Association. 
Below is a list of recommendations to consider before starting an area group. Do not forget to involve the Province Archon, Sigma Pi, and any active chapters in the area/state/region as you establish the association. 
Determine how many alumni live in your area
Contact Sigma Pi and request a "Membership Record Request" for alumni within a certain distance of your zip code. The best suggestion is within 25 miles of your location. 
Visit the "Alumni" section of the website for resources 
  Examine the steps to charter or re-charter an Alumni Association here. 
Plan an event to gauge the interest of area alumni. Take some time during the event to find out what types of programs and how many events a year people would commit to. If there is an active chapter nearby, it is advisable to work with them to promote the event to their members and their alumni.
Prepare your communication 
Work with Sigma Pi to craft messages and the best way to distribute them. Remember that alumni may respond to mailings that come from sigmapi.org rather than your own personal account. 
Before, during, and after the event, you need to keep Sigma Pi in the loop. If you send out emails and various ones bounce back, those addresses need to be communicated to the Communications Department in Sigma Pi. Pictures of the event should be taken and sent to the Communications Department for possible inclusion in future communications or The Emerald.