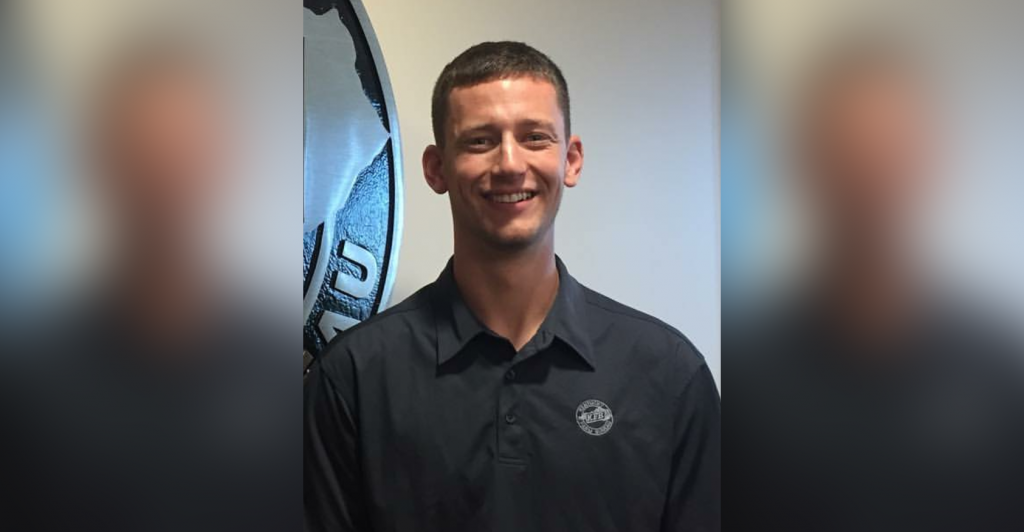 Michael Mann (Murray State '17), an undergraduate member of Gamma-Upsilon Chapter at Murray State University, has been awarded the Daisy M. Wood Memorial Scholarship from Order of Omega.
The Order of Omega is an undergraduate society recognizing fraternity men and women who have attained a high standard of leadership in inter-fraternity activities.
"It was an honor that the committee from Order of Omega saw me as a worthy candidate of this scholarship," Mann said. "Daisy M. Wood spent her life working with fraternities and sororities and fighting for opportunities for us to advance our interests."
Mann currently serves as Recruitment Chairman for Gamma-Upsilon Chapter, and has served as First Counselor and Sage throughout his undergraduate experience. Additionally, he has served as IFC President, IFC Vice-President of External Relations, President of Agricultural Ambassadors, Student Ambassador for Murray State University, and Recruitment Coordinator for St. Jude's Up Til Dawn Executive Committee. Mann was a finalist for Greek Man of the Year, named Man of the Year for the Delta Iota Chapter of Kappa Delta, served on Homecoming Court, and is in the Kentucky Army National Guard. He plans to graduate in December.
The Order of Omega Scholarship Program was established to recognize academic ability, participation and leadership in campus organizations, citizenship and service to Order of Omega and the campus fraternity & sorority community. Further, it is intended to support their future academic studies. Since 1985, the Order of Omega has awarded over $1 million in scholarships and graduate fellowships. For more information regarding Order of Omega and the scholarship program, please visit their website at orderofomega.org.