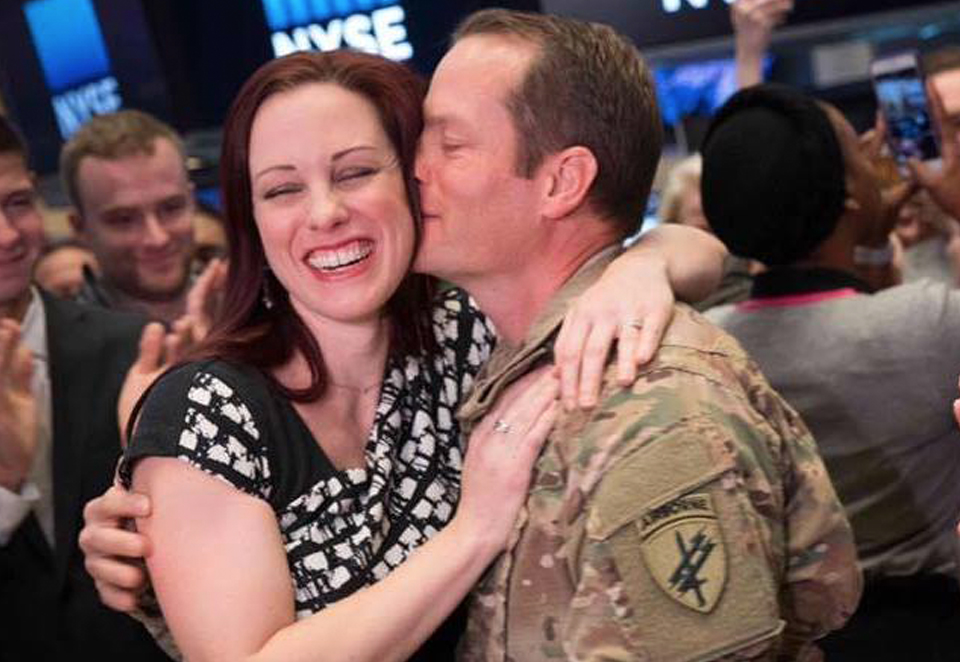 EDITOR'S NOTE: The selection below originally ran in an article on the The Street publication and was written by Gabriel Kinder. To read the article in its entirety, please click here.
Army SSGT Chris Page (Seton Hall '05) is a newlywed and for the last year he has been deployed in Iraq, Kuwait, and surrounding countries. His wife, Erica, had no idea he was on his way home.
When she was asked to attend a ceremony at the New York Stock exchange to present an American flag, she thought she was there to simply honor her husband and his service to the nation. She was joined by representatives of several veterans service organizations, and during their remarks, other speakers helped with the cover story by mentioning SSGT Page was still overseas.
While Erica Page was addressing the crowd, she had no idea that her husband was sneaking in behind her. She was asked what she would say to her husband if he was there, and then turned around to see him standing behind her with flowers.
Check out the video below: