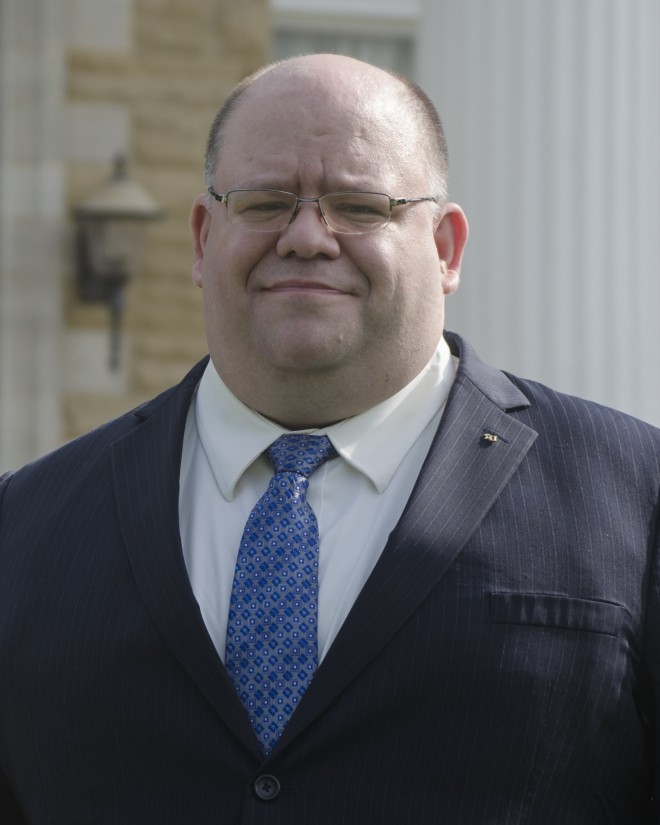 LEBANON, TN – The Executive Office of Sigma Pi Fraternity, International is proud to announce that Joseph Turck (SIU-Edwardsville '98) has been promoted to Senior Regional Director, effective immediately. In this new role, he will collaborate with and deliver direction for the Regional Directors and Growth Specialist of the Executive Office to provide for an enhanced membership experience.  He will also oversee the development of an innovative volunteer and alumni club services program to be implemented in each region. In addition to his new role, he will continue to serve Region IV as their Regional Director.
"I look forward to this opportunity to work with our Member Services team in order to provide the best resources for our membership," said Turck. "My experience serving as an alumni volunteer was vital in working for the Executive Office over the past four years. Sigma Pi Fraternity has always made a great impact on my life, both personally and professionally, and it's an honor to give back to this organization."
"Joe has shown a tremendous ability to collaborate with alumni, student members, staff, and host institutions," said Executive Director Jonathan Frost (UMSL '02). "This new role will allow him to utilize his experiences to continuously develop our Regional Director and Growth Specialist program; in addition, to leading the strategic enhancement initiatives of our volunteer and alumni club services program."
About Sigma Pi Fraternity, International
Sigma Pi Fraternity was founded in 1897 at Vincennes University, in Vincennes, Indiana. Our Executive Office is located in Lebanon, Tennessee. The Fraternity is one of the top men's collegiate organizations in North America, with more than 120 active chapters and colonies in the United States and Canada. With over 100,000 alumni and 5,000 undergraduates, our men strive for excellence by living our core values to promote fellowship, develop character and leadership, advance heightened moral awareness, enable academic achievement, and inspire service. Sigma Pi is the only Greek-letter organization with an international service program, The ACE Project, specifically designed to give back to our host institutions.