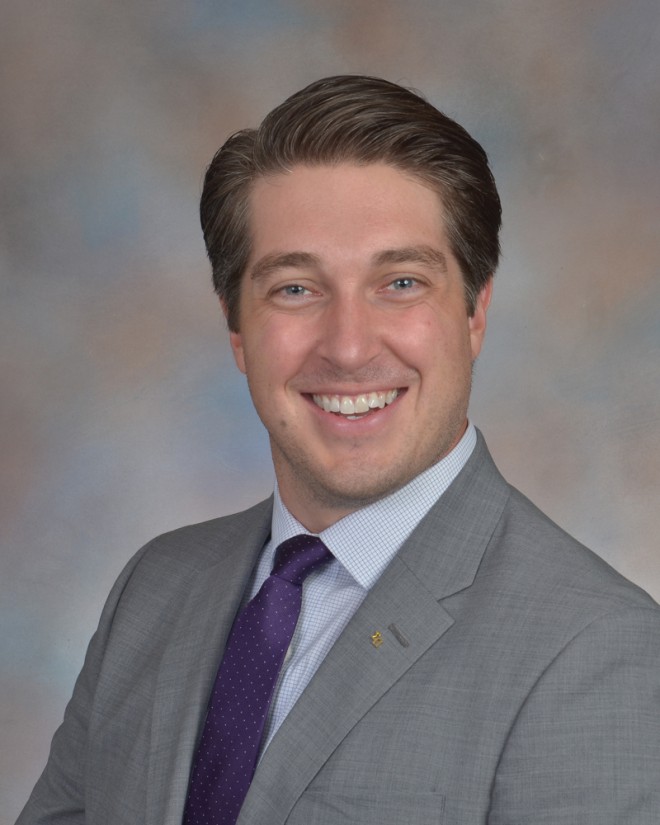 Joseph Drain
Assistant Executive Director
Joseph Drain (Florida State '08) currently serves as the Assistant Executive Director for Sigma Pi Fraternity. In this role, he is charged with maintaining internal operations of the Executive Office of the Fraternity and supporting the strategic initiatives set forth by the Grand Council and directed by Executive Director Frost.
Prior to taking on the Assistant Executive Director role, Joseph spent the previous two years as the Regional Director for the Southeast, where he strengthened relationships with our respective chapters, created partnerships with our host institutions, and cultivated alumni engagement. His time with the Executive Office was preceded by a tenure as the Assistant Director of Greek Housing at the University of Arkansas. There Joseph oversaw the operations and development of the housing initiatives set for the organizations at Arkansas. During this time the community saw a decrease in incidents, an increase in collections, the acquisition of new partnerships/properties, and the opening of two new multimillion dollar properties.
Prior to joining the Arkansas community he served as a coordinator with the University of South Carolina, Office of Fraternity and Sorority Life. While in Columbia, AED Drain was the live-in coordinator for Rho Chapter of the Kappa Alpha Order, and provided guidance to their leadership in addition to collaborative management with the Rho Housing Corporation and oversight of the USC Greek Village. Additional efforts were lent to bolstering Kappa Alpha's positive impact on the USC and Columbia communities, and enhancing the experience through implementing programming for the fraternity and sorority community as USC.
His work with the Executive Office and respective SEC universities was initiated by receiving his Masters in Higher Education Administration at Auburn University following a stint working in finance and investments following his undergraduate education. He received his BS in 2010 from Florida State University, majoring Political Science and Economics. He is married to Kelly Brosnan (Kappa Kappa Gamma, Epsilon-Zeta Chapter '09), a professional in the higher education community. They have two dogs, Maggie and Chance.