Summer Clarkson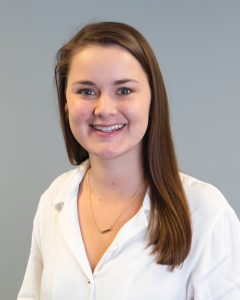 Summer Clarkson
Assistant Director of Public Relations
Summer Clarkson currently serves as the Assistant Director of Public Relations. As the Assistant Director of Public Relations, Clarkson will work within the Marketing & Communications Department to create and execute the Fraternity's comprehensive communications strategy including branding, marketing, web development, and public relations. 
Clarkson was born and raised in Sarasota, Florida, and attend Auburn University where she graduated with a bachelor of science in agricultural communications with a focus on public relations. During her time at Auburn, Clarkson was an active member of the Gamma Omega Chapter of Kappa Alpha Theta. She also had the privilege to act as Vice President and an active competitor of Auburn University's IHSA equestrian club team. 
Shortly after graduation, she joined MCreativePR in Fort Myers, Florida, first as a public relations intern and later as an independent contractor. In this role, she assisted with media relations, event planning and publicity for clients such as the Boston Red Sox and Southwest Florida Community Foundation. 
In 2018, Clarkson moved to Nashville, joining Choice Media & Communications, a boutique media and communications business serving clients in the lifestyle and entertainment field. During her time with Choice, she served as a publicity intern and associate publicist where she led client campaigns, assisted with media relations, branding, and social media. 
Outside of the office, Clarkson enjoys riding her horse and cheering on the Auburn Tigers through football season.