Lanse Macke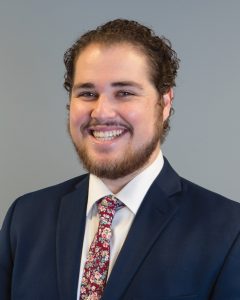 Lanse Macke
Director of Strategic Growth
Lanse Macke (Oregon State '11) currently serves as the Director of Strategic Growth. In the role, Macke works with the new Strategic Growth team to meet universities and create a pipeline for further market penetration, while also having a small portfolio of current chapters who need growth assistance, as well as managing the process for alumni-funded chapter expansion efforts.
Prior to being promoted to the Senior Growth Specialist position, Macke served the previous two years in in the Expansion Department for the Executive Office as an Expansion Consultant and Growth Specialist, respectfully. During the past two years on staff, he led several successful expansion efforts across the country including: Cal State Fullerton (Epsilon-Nu), Northern Arizona (Beta-Iota), Stockton (Iota-Upsilon), Illinois State (Epsilon-Eta), Ohio Northern (Zeta), Arizona State (Beta-Kappa), Fresno State (Alpha-Xi), San Diego (Epsilon-Chi), and FDU-Florham. Macke utilized his personal, social and interpersonal skills, along with innovative leadership tactics to help expand Sigma Pi across the country. Macke was an intrical part of the Executive Office's transition from an Expansion Department to a Growth Department, sharing his vision and passion for the Fraternity through his work and attitude.
Prior to joining the Executive Office, Macke attended Oregon State University (Omega Chapter, 15') and graduated with a Bachelors of Arts in New Media Communications and Music. At Oregon State Macke held many positions for the Omega Chapter, including three consecutive years on the Executive Council, the last two of those being Chapter Sage. He also was tasked to develop new philanthropy event for his Chapter; "Pi for Life" which benefits the Amazing Day Foundation and mental health awareness, and continues to be successful year after year.
Beyond Sigma Pi, Macke has been involved in many things including; Oregon State's IFC, KBVR Radio (OSU), Order of Omega, and the OSU Music Department-where he helped create, organize, promote, market and facilitate the first ever "OSU Hip Hop Festival" sponsored by the Grammy Museum in 2014. Macke is also very active in the community and with philanthropic endeavors in his own daily life.